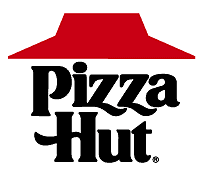 So I was in fifth grade. A boy with new feelings running through his veins. I was starting to look at girls differently. Like, oh, she's not so bad. Oh, nice sneakers. Oh, cool jeans. Oh, want to hold hands?
Then I showed up to school one morning and sitting at Mrs. Harrington's desk was not Mrs. Harrington at all. It was a head of long dark hair and full lips. Too old for me. But I didn't care. She was hot.
The boys talked. Who's the babe sitting in Mrs. Harrington's chair? Is it her daughter? No way! Not in a million years.
The girls whispered. She's not a teacher. Her lipstick is too bright. Her hair is too long. She's probably here to observe or file papers.
Then Mrs. Harrington walked in wearing her long coat and carrying a couple bags on her arm. She was also tall so maybe the angel was her daughter.
The class continued talking. I could only stare.
Mrs. Harrington got situated and then went up to the front near the chalkboard. She said, "Good morning, class. This is Mrs. Smith. She's going to be teaching you for the rest of the school year. I will be here to help out, but from now on Mrs. Smith is in charge."
Mrs. Smith stood from the desk. Her long dark hair fell to one side, her legs stretched a mile. She smiled, and that's when I knew we were meant to be together. Mrs. Smith had braces.
The day continued. Math and social studies in the morning. Chocolate milk at lunch. Kickball at recess. But I wasn't the same. Every other minute I looked at Mrs. Smith. I couldn't concentrate on anything. How would I ever read enough books to earn my free Pizza Hut pizza from Book It?
The school year went on. I gained the courage to talk to Mrs. Smith, even flirted with her. She had braces. She couldn't be that old.
At night I read books. Chocolate Fever. Freckle Juice. Charlie and the Chocolate Factory. Dear Mr. Henshaw. Ramona Quimby, Age 8. Ramona and Her Father. Little House on the Prairie. I wanted those stickers for my Book It button and I wanted that free pizza!
I read and read. And eventually I read enough books to earn the yellow stars needed to fill my button. With the stickers came the gift certificate and soon I was on my way to Pizza Hut with my parents, brother, and two sisters and some of my parents' friends.
We always ate at Pizza Hut. Usually on Wednesday nights because it was right down the street from church. My dad was the pastor so we went to church a lot.
We walked in and a hostess seated us at a red and white checkered table. My parents and their friends sat, but I asked Dad for a few quarters and was off to play Pac-Man at the sit-down Pizza Hut arcade version.
When Pac-Man was eaten by every colored ghost at least twice, I went back to the table. Dad's sermon was long and I was hungry. I took a sip of Pepsi from my red plastic cup and then two waitresses headed our way carrying pizzas.
"Hi, Tracy," said Mrs. Smith. She was smiling and leaning on the table across from me, her arms supporting her. She was wearing a red polo shirt, black jeans, and a black visor with the Pizza Hut logo on it.
The blood drained from my face. My heart fluttered. I couldn't speak.
She smiled some more. Her full lips parted, revealing the best looking metal mouth I ever saw. 
Everyone was staring at me, waiting for my response, but I sat there silent, like an idiot.
Mrs. Smith finally walked away, looking back not once, but twice, and smiling the whole time. I finally snapped out of it and smiled back at her, when no one was looking. 
"Mom," I said. "I think I want braces."